 
Ski à la française
This descriptive allows you to personalize the various spaces of your house in a ski resort style.
It is ready to be hung on in your interior and grants perfectly with a wood interior or an uncluttered decoration.
Made in Savoie-France.
Size 50 cm x 10 cm with rounded corners. Predrilled 4 mm diameter hole in the center for the catcher.
We advise you to varnish them for an outdoor use.
All the wooden products may present "defects" which are actually natural imperfections, as wood nodes or veins. So that will not be able to constitute a reason for returning merchandise.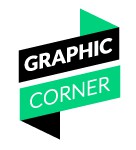 TBP04
Data sheet
Compositions

épicéa 3 plis 13mm

Impression

Numérique direct encre anti UV
New product